Reviews & Testimonials
Read the reviews and testimonials from urban farming experts and professionals.  
Learn what they have to say about Michael Olson and award winning book MetroFarm – the Urban Farming Guide to Growing for Profit In or Near the City

Few how-to books could be more appropriate than Michael Olson's MetroFarm…. With humor and passion, Olson makes the whole imbedded food system doable.  A must read! Joel Salatin, Polyface Farm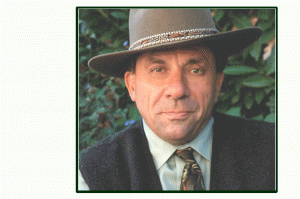 Olson's metrofarms enjoy competitive advantages which allow them to produce more crops per unit, of higher quality and at less cost than can large-scale farms.  Dr. John Wysong, Agriculture Resource Economics, University of Maryland
MetroFarm is filled with marketing and business management basics that entertain and enlighten.  Case studies show how successful metrofarmers possess the vision and persistence to prosper. Bob Hoffstetter, New Farm Magazine
MetroFarm is full of information!

The business information alone is more informative and helpful than most books that specialize in business.  Get this book!  You will not be disappointed. S.M. Smith, Engineer, Shanghai, China
MetroFarm is a one-stop guide to the business of micro-acreage farming.  There is so much to this book!  Suffice it to say that I've found it to be a helpful and well-researched one-stop guide to answering my questions. Todd Schriver, Cheesemaker, Montpelier, IN
Big Book! MetroFarm describes the agronomic, economic, and managerial concepts required to generate substantial profits from agricultural locales near metro areas. Howard W. "Bud" Kerr, Director, Office for Small Scale Agriculture, USDA
MetroFarm addresses just about every issue involved in planning, planting, growing, harvesting, packaging, marketing and transporting a crop. Nancy Barr, Watsonville Pajaronian
There is a tremendous amount of useful information in MetroFarm. Would we buy MetroFarm if we were to farm in or near the city?  Yes, we would! Greg and Pat Williams, Hortideas Magazine
What a book!  Its obvious MetroFarm was not written by someone sitting in an ivory tower, it comes from the trenches, from the school of hard knocks.  A superb job! Paul Otten, Northland Berry News
I rate this book very high.  All the information is easy to understand and it reads really fast.  You will get your money's worth out of MetroFarm.  Maureen Rodgers, Herbal Connection
MetroFarm tells how to convert an opportunity into a real going concern.  Each process is laid out with impressive thoroughness, every chapter organized around the logic of practicality.  For every task or problem needing solution, Olson offers a progression of steps arranged in the correct sequence so that the desired goal is achieved. Charles Walters, ACRES USA
Michael Olson mesmerized our group with his details, entertaining stories, and more importantly, his passion for communities. Michael has a great skill of transferring his vast experiences and knowledge to a group that inspires them to take action. He is what every one wants to hear in a speaker –  himself! Michael is passionate about our food supply and our economy.  Andrew Van Valer, CEO